GIỚI THIỆU ONEKING
Established in 2005, OneKing is a national high-tech enterprise with 5 utility late-model patents and 14 software copyrights. OneKing has mastered the core algorithm of video camera ISP, and the core technologies of echo cancellation, far-field voice pickup, beamforming, background noise reduction. OneKing had dedicated to designing and manufacturing of audio, video products for Video collaboration, and the Android or Windows PC integrated endpoint equipment.
Nhà sản xuất thiết bị hội nghị truyền hình và âm thanh chuyên nghiệp.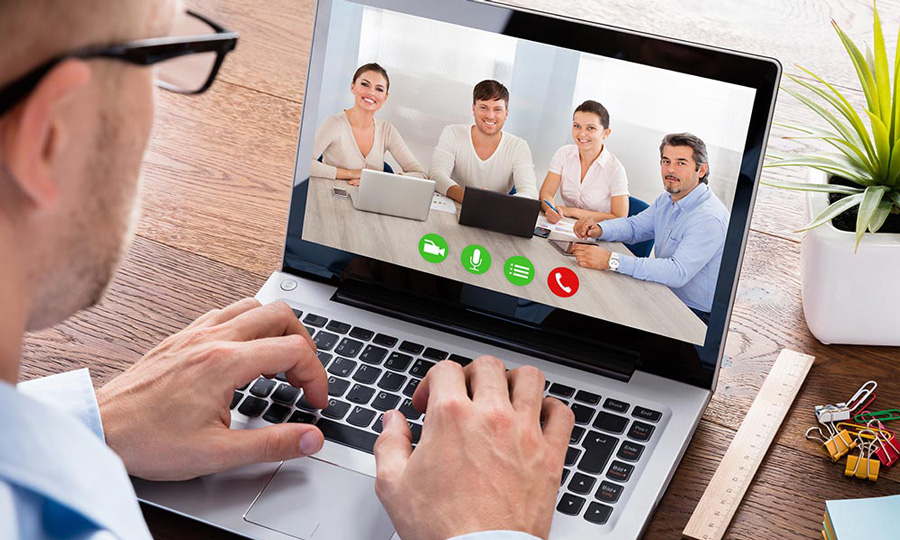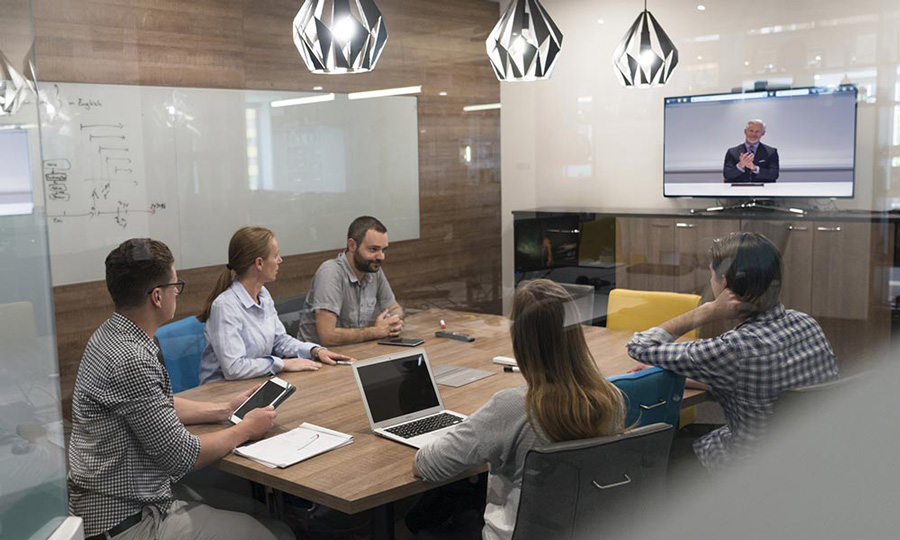 Giải pháp hội nghị truyền hình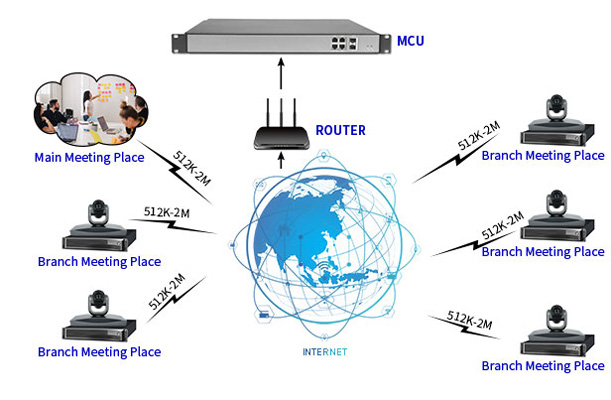 The video conferencing communication method based on embedded architecture mainly adopts H.320 and H.323 protocol standard, realizes visual and audio processing, network communication and various meeting functions through DSP Embedded software, and relies on the special terminal with hardware acquisition card, equipped with HD conference camera, to realize remote video conference. MCU complete all the codec, that is, decode videos uploaded by all terminals, and then re-encoded into one road screen distribution down. It requires high performance hardware.
Hardware video conferencing has the advantage of stability, clear picture. Limitations are suitable for enterprise meetings, not suitable for individuals as high cost. The upper and lower bandwidth of the terminal is basically equivalent, the current models can basically reach 1080P, taking up about 2M bandwidth. MCU's upper and lower bandwidth is basically equivalent, receive a certain roads screen upload by terminals, combine and distribution down same roads screen.
Giải pháp hội nghị truyền hình dựa trên đám mây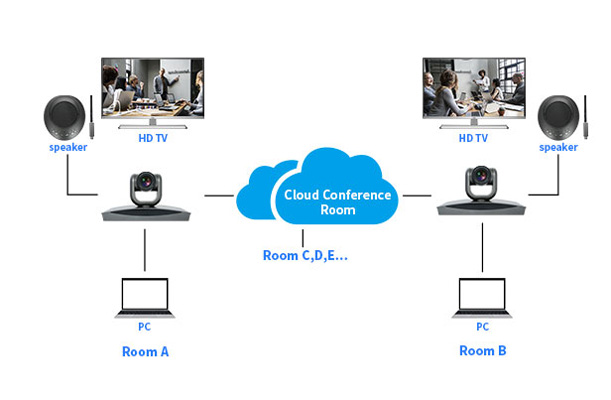 The principle of software-based video conferencing system is basically the same as that of hardware video conferencing system, except that its MCU and terminal audio and video codec are realized by using high-performance PC or intelligent terminal Android/iOS software combined with the server. In addition, because software video conferencing is entirely dependent on the PC, it is more flexible and convenient in terms of data sharing and application than hardware video conferencing. MCU (It called server for software-based conferencing), does not codec the video screen, only transmit, such as 10 people in a meeting and broadcast 3 road screens, then only upload 3 road screens, and then stream the 3 road screens to 10 people, each distribution 3 roads. Therefore, it does not require high-performance hardware of the server basically. Software client/server bandwidth fluctuation is very large, depending on how much road screens broadcast, basically it is the way of product, single screen traffic * Broadcast Road number * attendees.
Ngọc Thiên tự hào là nhà cung cấp thiết bị hội nghị Oneking uy tín – chất lượng – chính hãng hàng đầu tại thị trường Việt Nam. Với nhiều năm kinh nghiệm trong việc cung cấp thiết bị viễn thông sẽ đem lại sự hài lòng cho quý khách hàng. Tất cả các thiết bị đều được chúng tôi bảo hành 12 tháng theo quy định của nhà sản xuất.
CÁC SẢN PHẨM CHÚNG TÔI CUNG CẤP
LOA HỘI NGHỊ
WEBCAM HỘI NGHỊ