Logitech International S.A. ( often shortened to Logi) is an Swiss-American manufacturer of computer peripherals and software, with headquarters in Lausanne, Switzerland and Newark, California. The company has offices throughout Europe, Asia, Oceania, and the Americas, and is one of the world's leading manufacturers of input and interface devices for personal computers (PCs) and other digital products. The company develops and markets personal peripherals for PC navigation, video communication and collaboration, music and smart homes. This includes products like keyboards, mice, tablet accessories, webcams, Bluetooth speakers, universal remotes and more. Its name is derived from logiciel, the French word for software.
Lịch sử Logitech
Logitech was founded in Apples, Vaud, Switzerland, in 1981 by Stanford alumni Daniel Borel and Pierluigi Zappacosta, and former Olivetti engineer Giacomo Marini. For a time during its formative years, Logitech's Silicon Valley offices occupied space at 165 University Avenue, Palo Alto, California, home to a number of noted technology startups.
In 2001, Logitech acquired Labtec for $150 million in order to expand its range of computer peripherals.
In 2007, Logitech licensed Hillcrest Labs' Freespace motion control technology to produce the MX Air Mouse, which allows a user to use natural gestures to control a PC.
In August 2008, Logitech acquired Ultimate Ears, supplier of custom in-ear monitors for professional musicians and Bluetooth speakers for the consumer market.
In December 2008, Logitech announced that it had manufactured one billion mice since 1985.
In December 2009, Logitech acquired video conferencing equipment maker Lifesize Communications.
In July 2011, Logitech acquired the mobile visual communications provider Mirial.
In January 2013, Bracken Darrell became Logitech's chief executive officer; then-CEO Guerrino De Luca continued as Logitech's chairman of the board.
In January 2016, Logitech spun off the video conferencing equipment maker Lifesize.
In April 2016, Logitech agreed to pay US$7.5 million penalty related to accusations that it and some former executives improperly inflated the company's results for its 2011 fiscal year to meet guidance and other accounting violations. The U.S. Securities and Exchange Commission said the alleged accounting issues left investors without an accurate view of the Swiss-U.S. company's finances.
On 12 April 2016, Logitech announced that they had agreed to acquire Jaybird, a leader in wireless audio wearables for sports and active lifestyles, for US$50 million, with an additional earnout of up to US$45 million based on achievement of growth targets.
On 15 September 2016, Logitech announced that they had purchased the Saitek brand and assets from Mad Catz for US$13 million.
On 11 August 2017, Logitech acquired Astro Gaming, makers of professional gaming equipment (mainly headset solutions), for US$85 million.
On 30 July 2018, Logitech announced that they had purchased Blue Microphones, a leader in studio-quality microphones, for US$117 million.
On 26 September 2019, Logitech acquired Streamlabs, a leader in software and tools for live streaming, for approximately $89 million.
Production facilities were then established in the United States, Taiwan, Hungary and Ireland before being moved to Suzhou, China. As of 2005, the manufacturing operations in China produce approximately half of Logitech's products. The remaining production is outsourced to contract manufacturers and original design manufacturers in Asia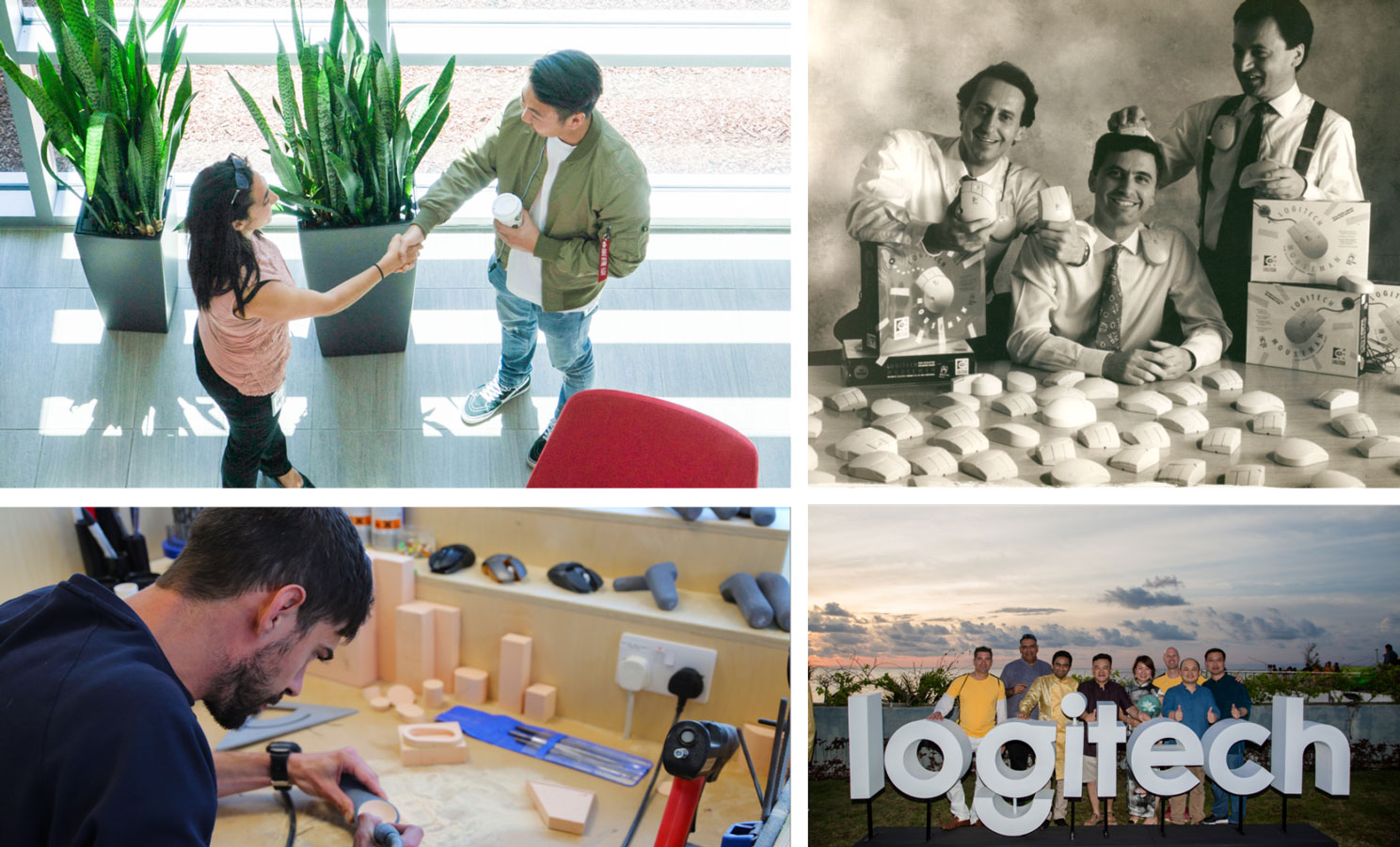 Hội nghị truyền hình Logitech dễ dàng nhanh chóng
Các giải pháp họp nhanh chóng đơn giản đáng tin cậy cho mọi không gian họp
Không gian làm việc trở nên hiện đại hơn nhờ vào các thiết bị hội họp nhanh chóng. Thiết bị hội nghị mang lại nhiều tiện lợi và tiết kiệm chi phí cho doanh nghiệp trong việc hội họp từ xa.
Logitech một thương hiệu khá nỗi tiếng về thiết bị văn phòng đến từ Thuỵ Sĩ. Đây là một thương hiệu đã đi vào lòng của khá nhiều khách hàng trên toàn thế giới với các sản phẩm đình đám như: Webcam hội nghị, loa họp trực tuyến, …
Trên thị trường hiện nay có khá nhiều sản phẩm Logitech không rõ nguồn gốc khiến quý khách phải đau đầu trong việc lựa chọn một nơi đáng tin tưởng để mua sắm thì đến với Ngọc Thiên bạn sẽ không còn phải lo lắng vì:
Công ty TNHH Cung Ứng Ngọc Thiên chính là một nhà cung cấp thiết bị hội nghị Logitech chính hãng 100% tại thị trường Việt Nam.
Ngọc Thiên cam kết:
Sản phẩm mới 100%, chính hãng

Được sử dụng hàng thật, hàng chính hãng đảm bảo chất lượng

Chế độ bảo hành chính hãng đổi mới theo chính sách của hãng

Được hưởng những chương trình khuyến mãi, ưu đãi hấp dẫn

Bán đúng giá
Liên hệ với chúng tôi